İMMUNOHİSTOCHEMİSTRY
İMMUNOHİSTOKİMYA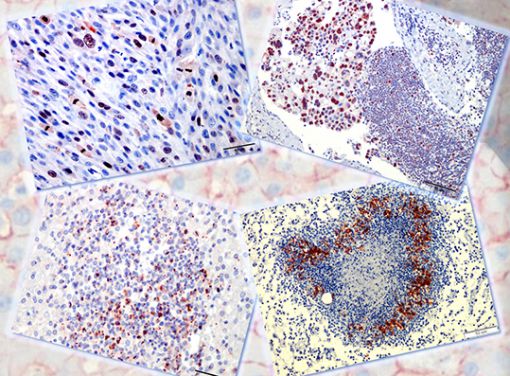 Immunohistochemistry (IHC)
This technique serve to show the antigens in the tissues or cells through the high binding affinity and specificity of antigens to antibodies. If applied correctly, it is indispensable both diagnosis and scientific research and the accuracy is above 99%.
In this page, it is aimed to give basic information about immunohistochemistry and also it aimed to present images about the right and the wrong application.
İmmunohistokimya (IHK)
Bu teknik, antijenlerin antikorlara yüksek bağlanma afinitesi ve özgüllüğü ile doku veya hücrelerdeki antijenleri göstermeye yarar. Doğru uygulandığı takdirde hem teşhis hem de bilimsel araştırmaların vazgeçilmezidir ve doğruluğu %99'un üzerindedir.
Bu sayfada immünohistokimya ile ilgili temel bilgilerin verilmesi ve ayrıca doğru ve yanlış uygulama ile ilgili görsellerin sunulması amaçlanmaktadır.