Uroplakin III, UP3, UPIII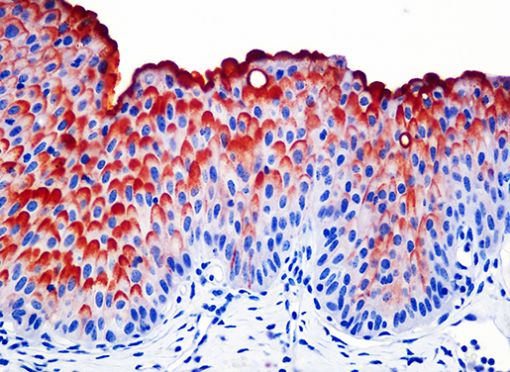 Uroplakin III immunohistochemical staining, bovine urinary bladder, urothelial hyperplasia due to Pteridinum spp.

This immunohistochemical staining was obtained using the Origene ABC-Peroxidase Kit (SPlink HRP Broad Spectrum DAB Detection Kit, D01-110) and the AEC Chromogen Kit (product code: C01-12).

This photo won the first place award in the "Image Contest" organized by Origene.
https://www.origene.com/