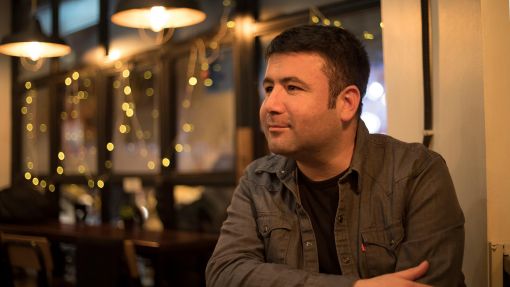 Mehmet Fatih Bozkurt, DVM, PhD
Veterinary Pathologist

He graduated from Ankara Kurtuluş High School in 1994. He completed his undergraduate education at Ankara University Faculty of Veterinary Medicine in 2000. Between 2001 and 2004, he worked as a Research Assistant at Afyon Kocatepe University, Faculty of Veterinary Medicine. In 2010, he received the title of Doctor of Veterinary Pathology at Ankara University Health Sciences Institute. He has been working at Afyon Kocatepe University Faculty of Veterinary Medicine since 2010. He has over 50 scientific articles and numerous presentations. He has been involved in more than 30 projects as an executive or researcher. He established one of the best and most comprehensive veterinary pathology laboratories in Turkiye. In addition, it gives in-service training and scientific seminars. His research interests include toxicologic pathology, GLP projects, feline infectious peritonitis, feline-dog neoplastic diseases, and cytology.
He is fluent in English and Spanish.



Dr. Mehmet Fatih Bozkurt
Veteriner Patolog
Ankara Kurtuluş Lisesi'nden 1994 yılında mezun oldu. 2000 yılında Ankara Üniversitesi Veteriner Fakültesinde Lisans eğitimini tamamladı. 2001-2004 yılları arasında Afyon Kocatepe Üniversitesi Veteriner Fakültesinde Araştırma Görevlisi olarak çalıştı. 2010 yılında Veteriner Patoloji Doktoru unvanını, Ankara Üniversitesi Sağlık Bilimleri Enstitüsünde aldı. 2010 yılından itibaren Afyon Kocatepe Üniversitesi Veteriner Fakültesinde çalışmaktadır. 50'nin üzerinde bilimsel makalesi ve çok sayıda bildirisi bulunmaktadır. Yürütücü veya araştırcı olarak 30'dan fazla projede yer almıştır. Afyon Kocatepe Üniversitesi bünyesinde Türkiye'nin en iyi ve en kapsamlı veteriner patoloji laboratuvarlarından birini kurmuştur. Bunun yanında meslek içi eğitim ve bilimsel seminerler vermektedir. Toksikolojik patoloji, İLU projeleri, kedilerin enfeksiyöz peritonitisi hastalığı, kedi-köpek neoplazik hastalıkları ve sitoloji çalışma ile ilgi alanlarıdır.
İyi derecede İngilizce ve İspanyolca bilmektedir.